"Ecology Pharmacognosy" Seminar DVD
Sample movie
This movie is a foreword of "Ecology Pharmacognosy" seminar [10th]. Please buy DVD if you want to see the all contents.
(The image quality of the sample movie is lowered.)
About the purchase of the DVD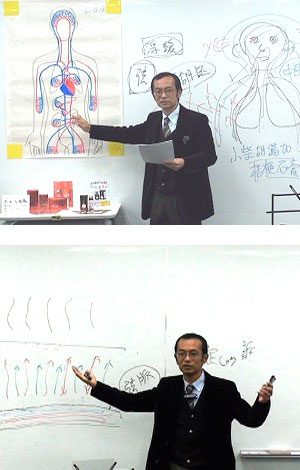 There is all the seminar DVD.
The price of DVD is 3,000 yen per one piece. (tax-included)
*The sale of the DVD should be a chisel in Japan.
*The means of payment can choose collect on delivery or a postal transfer.
*When the means of payment is the collect on delivery , There is an extra charge for the commission. Thank you for your understanding beforehand.
*In the case of a postal transfer, it becomes free shipping. Please pay with enclosed postal transfer paper within seven days.

Apply for the order in any of the following.
■Telephon

Tel 03-5298-7111

■FAX

FAX 03-5298-7080
Please write your name, your address, your phone number and hope DVD.

■Form for the following order

Please mark check box of the DVD which you want to purchase.Then please push the "application" button.